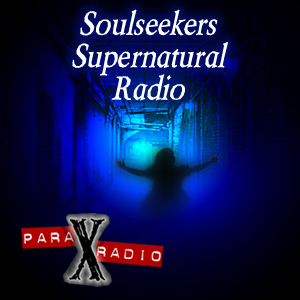 Soulseekers welcomes Author Jon King. Jon King is the UKs leading authority on the death of Princess Diana, having spent more than ten years investigating the circumstances in which she died and having authored two books on the subject: 'Princess Diana: The Hidden Evidence' and the massively updated and newly titled paperback edition, 'Princess Diana: The Evidence'. Both books with co-author John Beveridge.
By profession an investigative journalist, editor and screenwriter, Jon King is also the best-selling author of 'Cosmic Top Secret: The Unseen Agenda' , as well as the former editor of several UK investigative, conspiracy and 'X-File' magazines, including Odyssey Magazine and UFO Reality.

His knowledge of the UFO/Alien-government cover-up and the broader Global Conspiracy is extensive.

Over the years Jon has appeared on many TV and radio talk shows, including GMTV, Good Morning, Channel 4's The Diana Conspiracy and many others in the UK, America, Australia, Italy, South Africa and elsewhere. He has also consulted on several TV documentaries in both Britain and America. Jon lives in Somerset, England.
Jon also has an excellent website Conscious Ape. It is loaded with a wealth of information on ghosts, hauntings, UFOs, conspricy theories, mysteries and so much more.
Listen in LIVE Friday March 27th, 2009 from 9-11pm (London GMT) 5-7pm (Eastern) on the Para-X Radio Network We also simulcast on the new Para-X International Network .